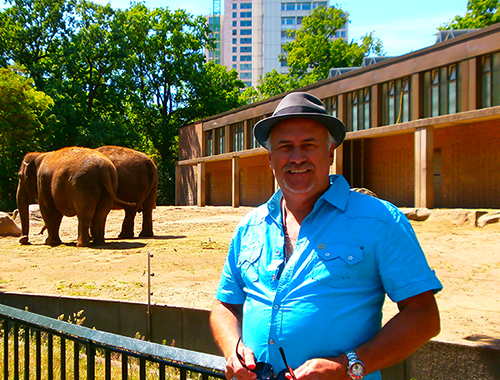 I am wanting to come back to Berlitz for several good reasons. There was a very good reason I got so much positive feedback from other schools and potential instructors after I left Berlitz. While researching different online schools, including Germany, I had the opportunity to take several free trial lessons to see if the school/teacher was the "right fit" or not for me. EVERY instructor, including several private tutors I contacted, were impressed with the depth of knowledge I had acquired! I told all of them it was because of my Berlitz instructor!!! The technology employed by Berlitz is not replicated anywhere that I have seen. That means a lot to me! I discovered thru my research, that most of the instructors are "free-lance" tutors that use a diverse range of materials or rely on what the student might possess-like in my case. That doesn't always bode well when wanting to have structure and consistency in learning German. I found all but one, that only relies on SKYPE to teach. Even the one school that I decided to go with, Lingoda in Berlin, uses the Adobe Platform but discourages students from having every session recorded, which makes no sense to me.
That is a wonderful tool among others, to strengthen one's knowledge. I also am unable to copy and paste after each session, my teacher's notes. With Berlitz, I was able to do both which was a huge advantage. Obviously, the costs of attending any language school, either online or in an actual classroom, is a big concern for me and most students. Believe me, choosing an alternative school or individual tutor to save money, doesn't always translates into a positive outcome! I left Berlitz reluctantly, because I thought I could find just as reputable of a school or tutor and save a significant amount of money at the same time. The "grass is not always greener on the other side!" rings true in this case. I have NEVER had any regrets for attending Berlitz-I had one of the best instructors I have ever had (I have attended many schools) hands down and she had the gift and talent to explain German grammar in such a way that was easy to grasp-and that's no small feat!!!
I am excited about returning to Berlitz and hope that I can have Annette as my primary instructor and continue with Berlitz's help in achieving my goals of tutoring beginner students this time next year.
In the surveys I have completed with Berlitz, I have always had nothing but positive comments to make and I also, have expressed to the competition, how effective Berlitz is and my favorable experience with them.
Lastly, I will, if given the opportunity to return to Berlitz, will never, under any circumstances, change my mind about attending Berlitz and request, once again, another refund!!!! NEVER!!! Learning German is a marathon, not a sprint, and the right school or tutor is indispensable in achieving one's goals! Berlitz is where I want to realize my decades-long dream of being truly bi-lingual!!!
-Paul E. Dorsey